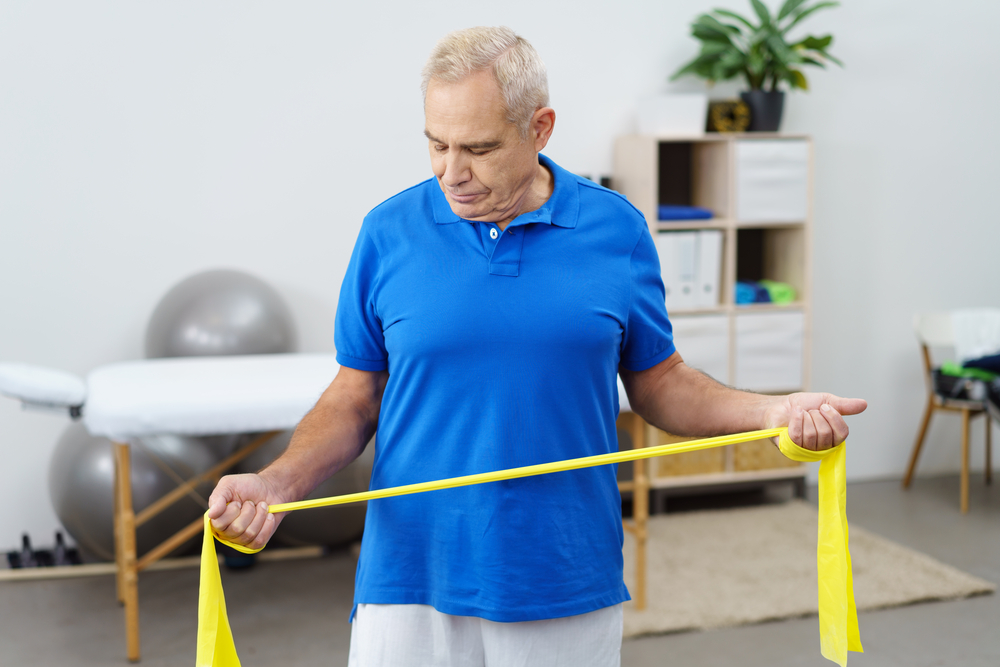 Neurological Physiotherapy
Parkinson's Disease
Neurological Physiotherapy can assist with movement based training to assist some of the movement planning difficulties associated with Parkinson's disease. These include problems with transitioning from sit to stand, getting out of bed and walking. Balance and falls risk can also be assessed by your Neurological Physiotherapist. Rigid posture, musculoskeletal pain and dystonia can be relieved with treatments and a regular home exercise programme. In addition, we help you monitor fluctuations in your signs and symptoms, which can be helpful when planning the ideal Parkinson's and symptomatic medication regime with your neurologist or GP.
Cardiovascular fitness programs can also have multiple benefits for your overall health. Over recent years there has been a shift in the recommendations for the best ways to manage Parkinson's Disease. This includes early medical management plus early referral to Neurological Physiotherapists with an interest in Parkinson's Disease who can set up long term fitness programs. This strategy has shown benefits for not only overall health, but can slow the progression of disease! Research has shown that certain types of exercise we use are 'neuroprotective'. We have started some Parkinson's FightBack exercise groups which help people achieve their exercise goals through some structured supervision, support and fun! These FightBack groups give people the opportunity to focus and improve important training strategies such as progressive strengthening, Balance or cardiovascular fitness. Many of these exercises specifically work on ways to combine thinking, focusing and movement effort that are known to be more effective for people with Parkinson's. We also support the transition process to other gym programs supervised by Exercise Physiologists with an interest in this area, including our colleagues at our Unley site at the Brain x Body Fitness Studio.
Some of our research projects at ANR have looked into the effects of some cycling interventions on Parkinson's symptoms as well as looking at positive ways exercise can support quality of life and self confidence over the long term. ANR is looking forward to promoting the many ways Neurological Physiotherapy supports people with Parkinson's Disease now and into the future.
If you want to know more please contact us.
Links