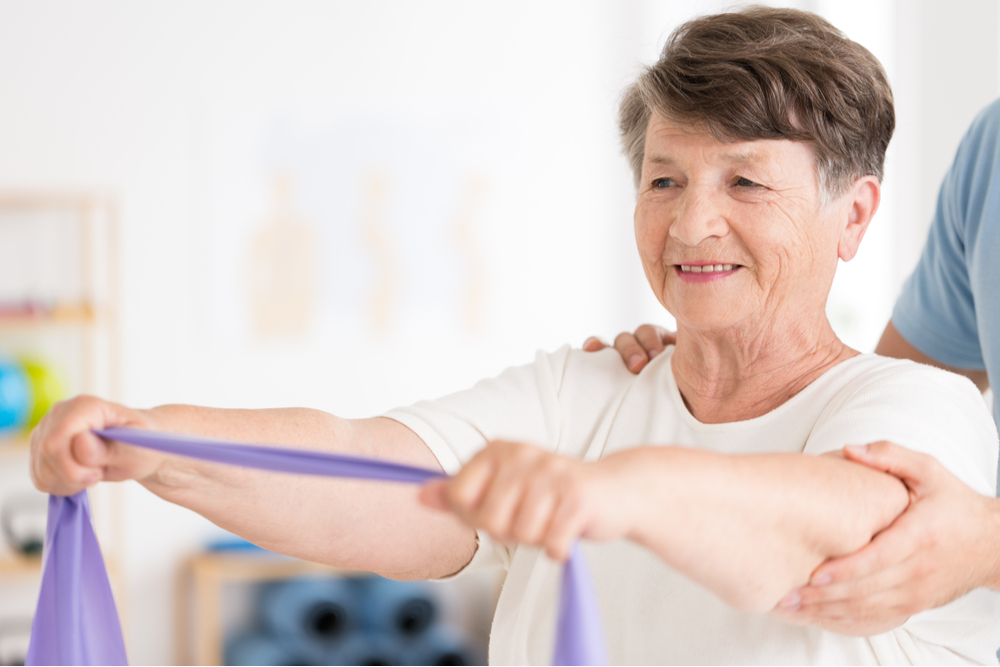 Neurological Physiotherapy
Myositis
Myositis is a condition that results in the chronic inflammation of muscles throughout the body. Myositis is extremely variable and can be subcategorized into the following forms; 
Inclusion Body Myositis (IBM) 

Polymyositis (PM)

Dermatomyositis (DM)

Juvenile Myositis

Necrotising myositis

Interstitial myositis

Idiopathic inflammatory myositis
Muscle weakness is a result of myositis but disuse weakness may occur from reduced activity and this is something we can certainly work on and get stronger! As Neurological Physiotherapists we have an understanding of the mechanisms causing myositis and the specific management that is required for the individual subtypes. We also consider the other difficulties you may face such as fatigue, disuse weakness,  increased difficulty walking or even how it may be affecting your job, relationships and day to day lives.
Research shows that correctly prescribed exercise is an effective and safe intervention for people with myositis, which has clarified previous concerns about exercise worsening inflammation. Neurological Physiotherapy for myositis isn't just about tailoring an exercise program to get you stronger, it may also include prescribing a walking aid or referring you to another health professional. We understand that other systems like your speech or breathing may be affected and we can support and guide you for the necessary assistance you need.
Myositis has long been considered to be an autoimmune condition, however, recent studies suggest that our genetics may have a part to play in the inflammatory response to muscle tissue. Naturally, our autoimmune system's role is to protect us and fight against any invading cells that may damage our body, however in myositis there is a dysfunction which leads to this system attacking our own muscle tissue. The inflammation itself can weaken muscles, however prolonged inflammation results in significant damage to muscle tissue in our limbs, trunk or even the heart and respiratory (breathing) muscles.
The various forms of Myositis can have different underlying mechanisms, respond differently to treatment and even require specific management strategies. We understand the different types and will make a program suitable for you and your type of Myositis. An example of this is, someone with polymyositis may need to focus on trunk control and core strength to improve their balance, however, someone with Inclusion Body Myositis (IBM) usually will exhibit weakness in thighs (quadriceps), ankles (dorsiflexors) or forearms (flexor digitorum profundus) so we may have to consider these muscles and develop different movement strategies for them.
If you or someone you know has been diagnosed with Myositis and is interested in learning more, give us a call or book in for an initial assessment with one of our Neurological Physiotherapists today.
Links