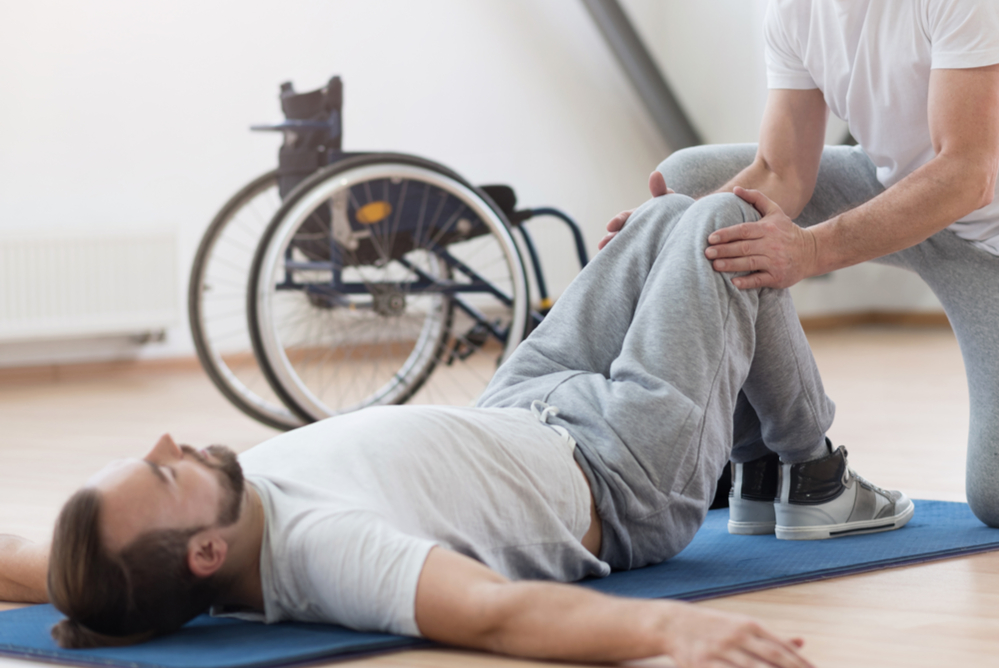 Neurological Physiotherapy
Spinal Cord Injury
Spinal cord injury can result from either traumatic or non-traumatic changes such as tumour, infarct (lack of blood supply), infection or severe structural changes around the spinal canal.
The American Spinal Injury Association (ASIA) uses a standardised scale to determine the lowest level that has full normal function. If someone is a C7 quadriplegia, it means that someone has full feeling and movement associated with that level of nerve supply and above.
Spinal cord injury can be classified as complete or incomplete. Complete injuries result in complete paralysis below their level of injury. Incomplete means there is either some preserved sensation or movement in the lower parts of the body.
Common issues are
Inability to control movement of legs and or arms, depending on the level of injury
Reduced sitting balance
Problems with breathing, coughing and sleeping
Reduced hand dexterity and strength
Spasms and increased tone
Neuropathic pain
Autonomic dysreflexia
Altered sensation
Bladder and bowel dysfunction
Fragile skin or pressure areas/sores
Significant paralysis leading to inability to stand or walk
Neurological Physiotherapy can help by
Assessing your specific impairments
Design a individualised program for you
Provide hands-on treatment to teach you how to move better or more efficiently
Review your seating and any other equipment you may need
Liaise with the other health professionals or funding bodies as required to assist with your ongoing rehabilitation needs